Fanno Creek

Elite Care
Our Tigard Campus
Our Fanno Creek community is located in Tigard, Oregon. Fanno Creek is tucked away in a residential area and features beautiful gardens and walking paths situated on 2.5 acres. The quaint downtown of Tigard Main Street is less than one mile away and within walking distance.
Fanno Creek is located right next to the creek that shares its name and sits peacefully beside a nearby wetlands preserve. The residential neighborhood gives a very relaxed vibe to Fanno Creek, and many of our residents enjoy the peacefulness and quiet beauty of the facility and its surrounding area. This is a perfect community for people who enjoy nature and bird watching.
One of the biggest draws of Fanno Creek is our culture. With only two houses, Fanno Creek provides an exclusive, tight-knit community of friends. At Fanno Creek, you get to know all of your fellow neighbors.
If you're looking for a quiet, cozy assisted living community, you will love Fanno Creek. View Floorplans
All Elite Care campuses are designed to minimize confusion and maximize comfort, but Fanno Creek is an especially small and comfortable community. 
The size of Fanno Creek ensures that strong relationships are built between residents and between residents and the Elite Care team. Weekly house meetings open communication, create transparency and prioritize resident's voices in the decision-making process. 
Fanno Creek's communal areas are large enough to give residents and their families a big, comfortable space to socialize. The 100+ year old barn is a popular area for fireside chats and conversation. Fanno Creek is filled with gardens and is wheelchair accessible wherever you go. We grow tomatoes and other fresh fruit and vegetables and encourage residents to contribute to our growing efforts if they enjoy gardening. 
At Fanno Creek, we have worked hard to develop a multigenerational kitchen and dining experience. Our kitchens are not hidden away in an institutional setting; rather they are designed to be the heart of the home. Our open, inviting cooking area extends the mealtime experience and invites everyone to participate. We do not charge our team members or family members for meals as long as they engage in the dining ritual. When family members show up, it is our expectation they eat family style and not only help their loved ones but also communicate with and help other residents. It is a joy to experience residents, families, staff, and chef bonding together during the family meal.
Our Dad has been at Fanno Creek for over a year now. We had considered Fanno after hearing good reviews but
Dad wanted to try out another facility. The first facility was a complete nightmare. We needed to move Dad out
after 3 weeks. The staff at Fanno came to our rescue and worked with the previous facility to ensure his meds,
care plan, etc. all were transferred. The food is good and care is consistent.

Dad is participating in activities and loves to have his beloved cat live with him. I would recommend Elite Care.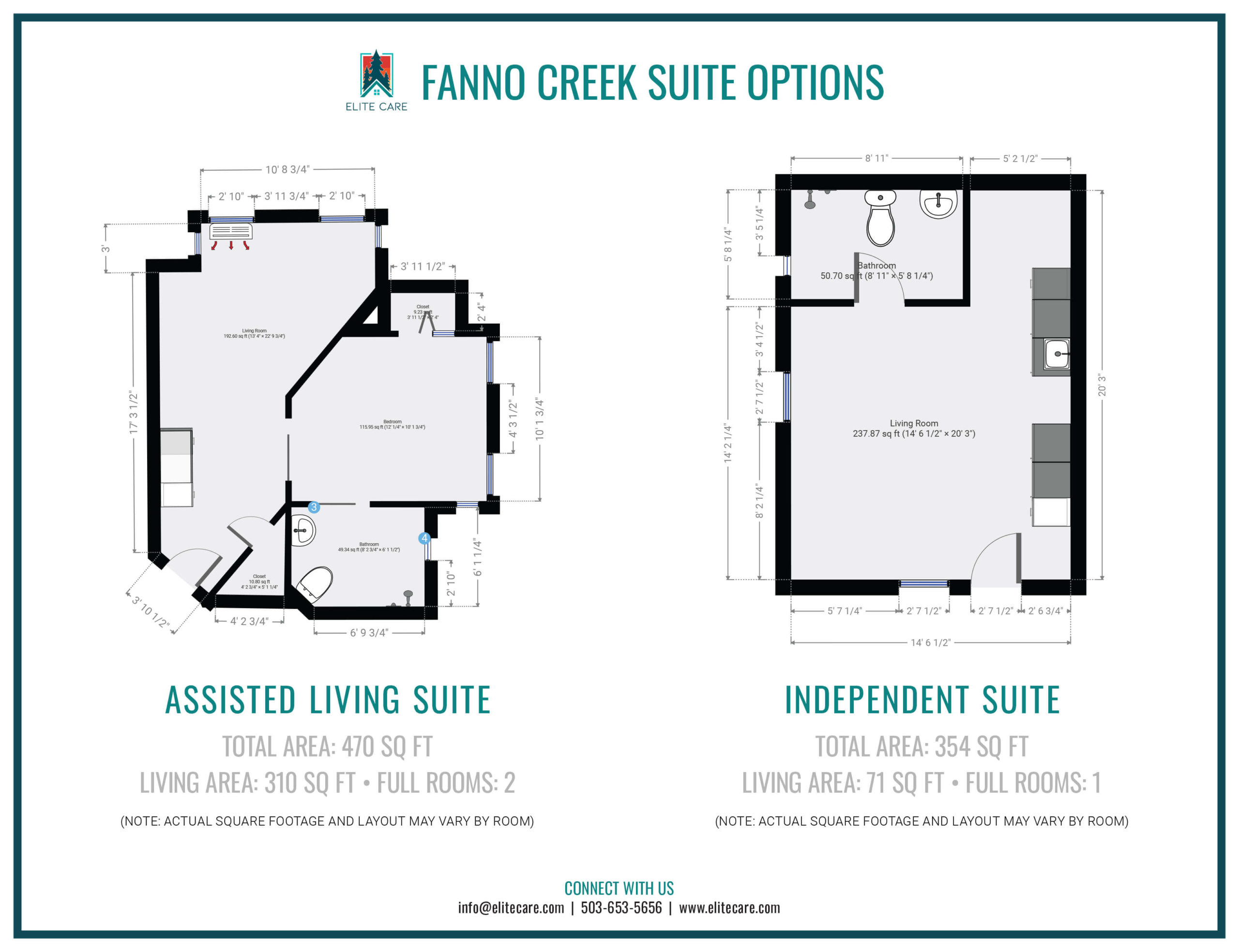 Our Rooms
All of our rooms are private suites with a living room, bedroom, and bathroom.
Our rooms feature tall ceilings providing a sense of spaciousness and big windows allowing for natural light and great views of nature.
The thoughtful and unique design of our rooms includes large,
accessible bathrooms and pocket doors to reduce safety risk and offer more wall space.
We have one and two-bedroom suites available and do not separate couples requiring different levels of care.
I SO appreciate the precautions Elite Care at Fanno Creek takes to protect the health of their residents. I sleep better at night knowing that my mother is safe and well cared for. During the wildfires, the diligent staff including the director, Misty Whitmore, showed up to care for my mother and all the other residents every day, even when they themselves had been evacuated and were worried about losing their homes. Wow! I will never forget their commitment to service even in the face of the most challenging circumstances. Brings tears to my eyes.
Best in class staff-to-resident ratios
Private 1 Bath/Bedroom Suites
Couples with Varying Levels of Care Stay Together
Dispatch Health for House Calls to Reduce Urgent Care Visits
Alzheimer's and Dementia Care
Gated and Secure Community
Home-Cooked Meals by Chefs
Life Enrichment Coordinator for Daily Activities
Onsite Apartments for Care Staff
Pet Friendly Policy and Care
Multimedia Communication to Stay Connected
Resident Friendly Technology
Resident Board of Directors
Holistic Wellness and Tai Chi
Daily Sacred Events including High Tea
Monthly Family Nights (Kids Welcome)
Large, and beautiful properties
Elite Care is different from any other company that I have worked for. Staff is expected to eat together with the residents,
take time to sit down and spend time with them to chat about life, hobbies, whatever.

I love that it is a community that promotes respect and dignity for the residents.
Staying Connected 
DIFFERENT ON PURPOSE
Our systems are designed for sharing information and staying connected. We maintain our residents' personal preferences along with biometric data. This system keeps all employees' knowledge about our residents' personal likes or dislikes. For instance, if a resident doesn't like mushrooms in their omelets, we will make a note in their file, to make sure that they don't have to keep reminding people.
Fanno Creek keeps families informed in a variety of ways. Our community managers and executive directors are always available via phone, text, and email. Elite Care communicates with families via a family distribution email list for any communication regarding policy changes, upcoming events, and other information. In the coronavirus era, we have held educational sessions via Zoom to keep families apprised of the latest in infection control and vaccine science. We also send out a monthly newsletter, host monthly family nights, and update Elite Care's Instagram and Facebook pages almost daily.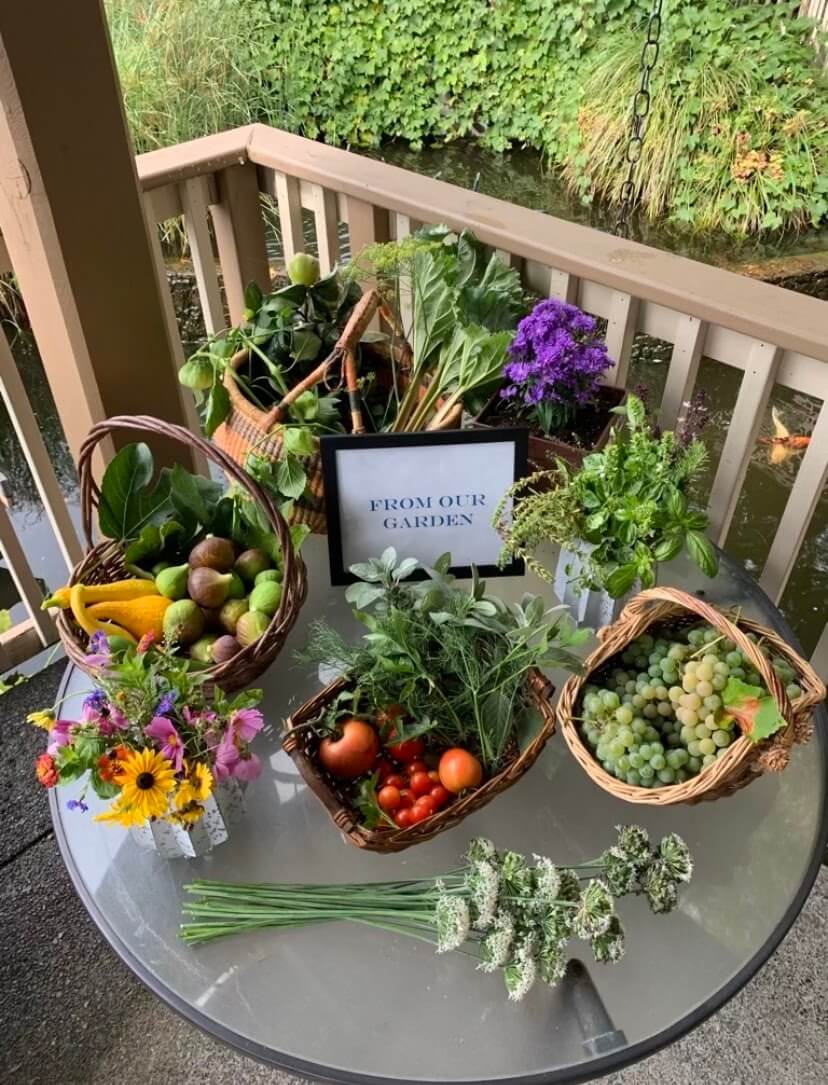 Seasonal fruit and vegetables grow on each campus and are harvested and enjoyed by residents throughout the year.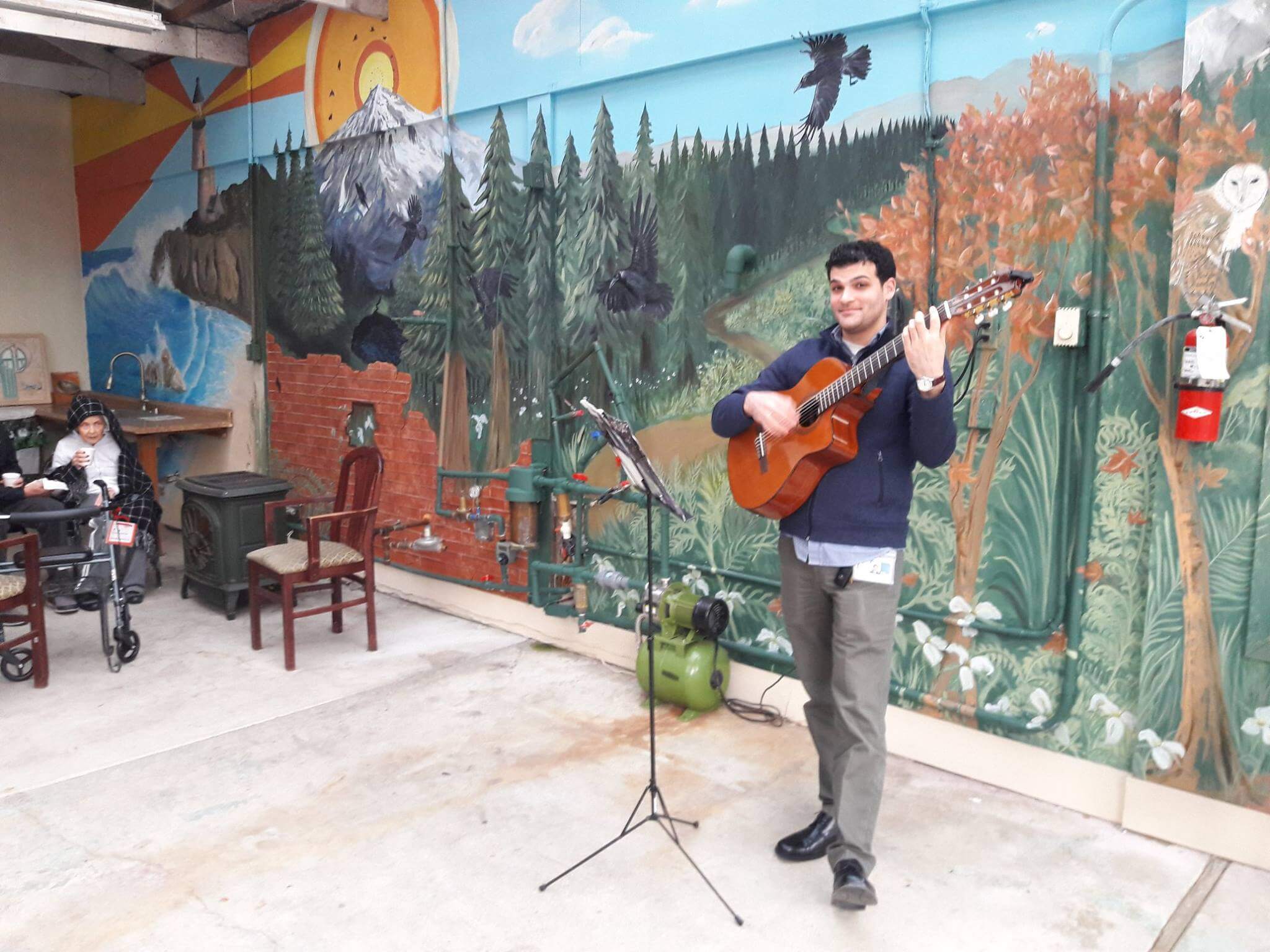 Our 100-year old barn is a hub of activity. This multi-purpose space is used for painting, planting, meetings, and special events.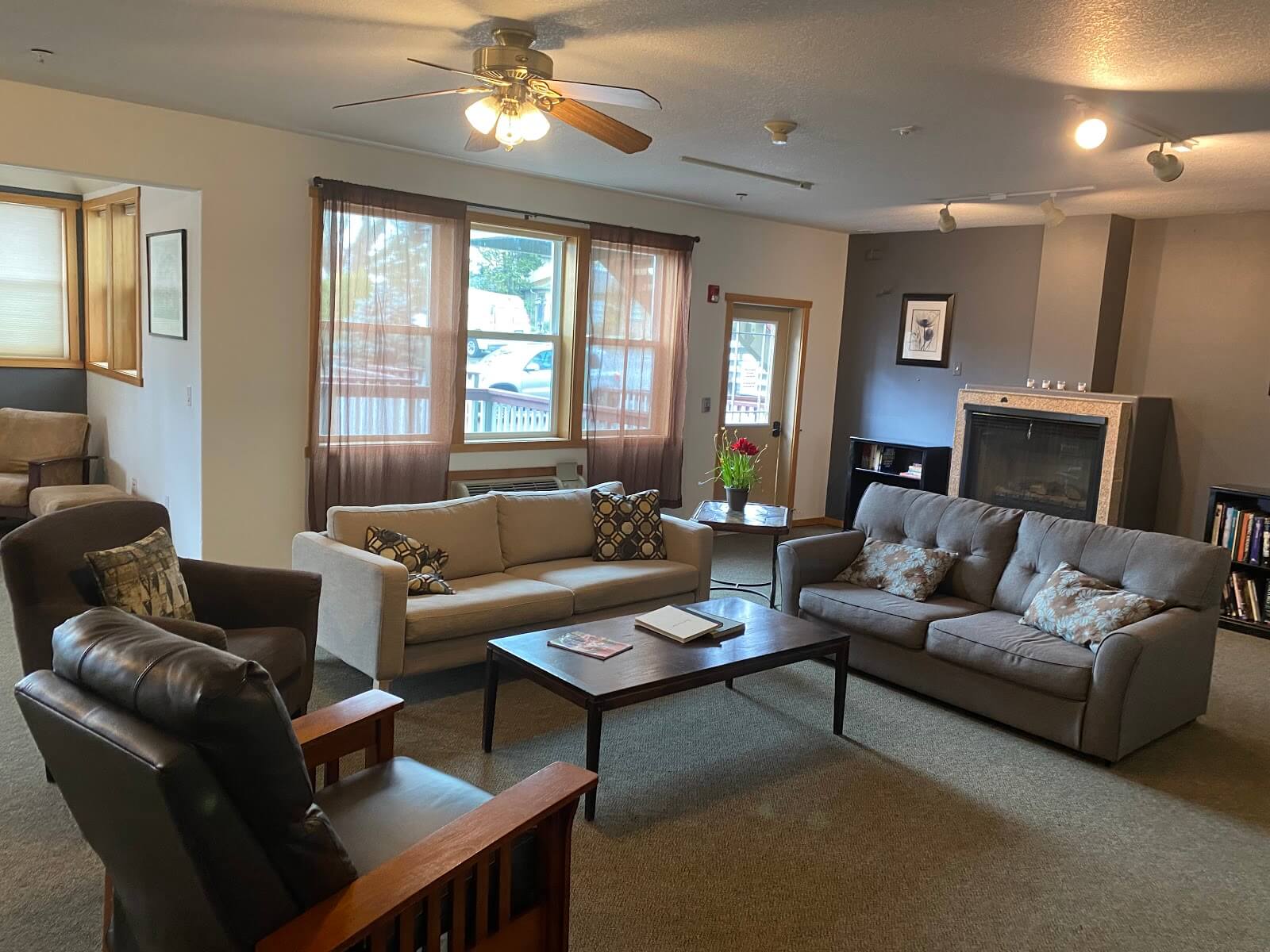 Our cozy, communal areas are perfect for conversations, games, and general relaxing.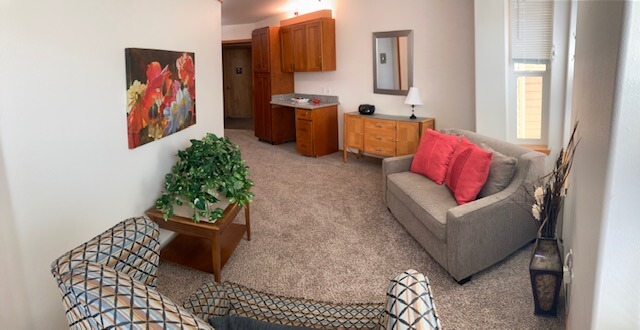 Our updated, private suites feature a living area, bedroom, and private bathroom.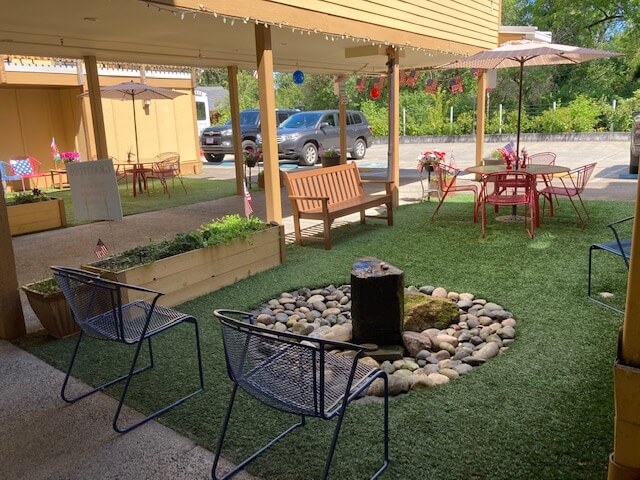 Our front patio is a great place for conversation between residents, family, and friends.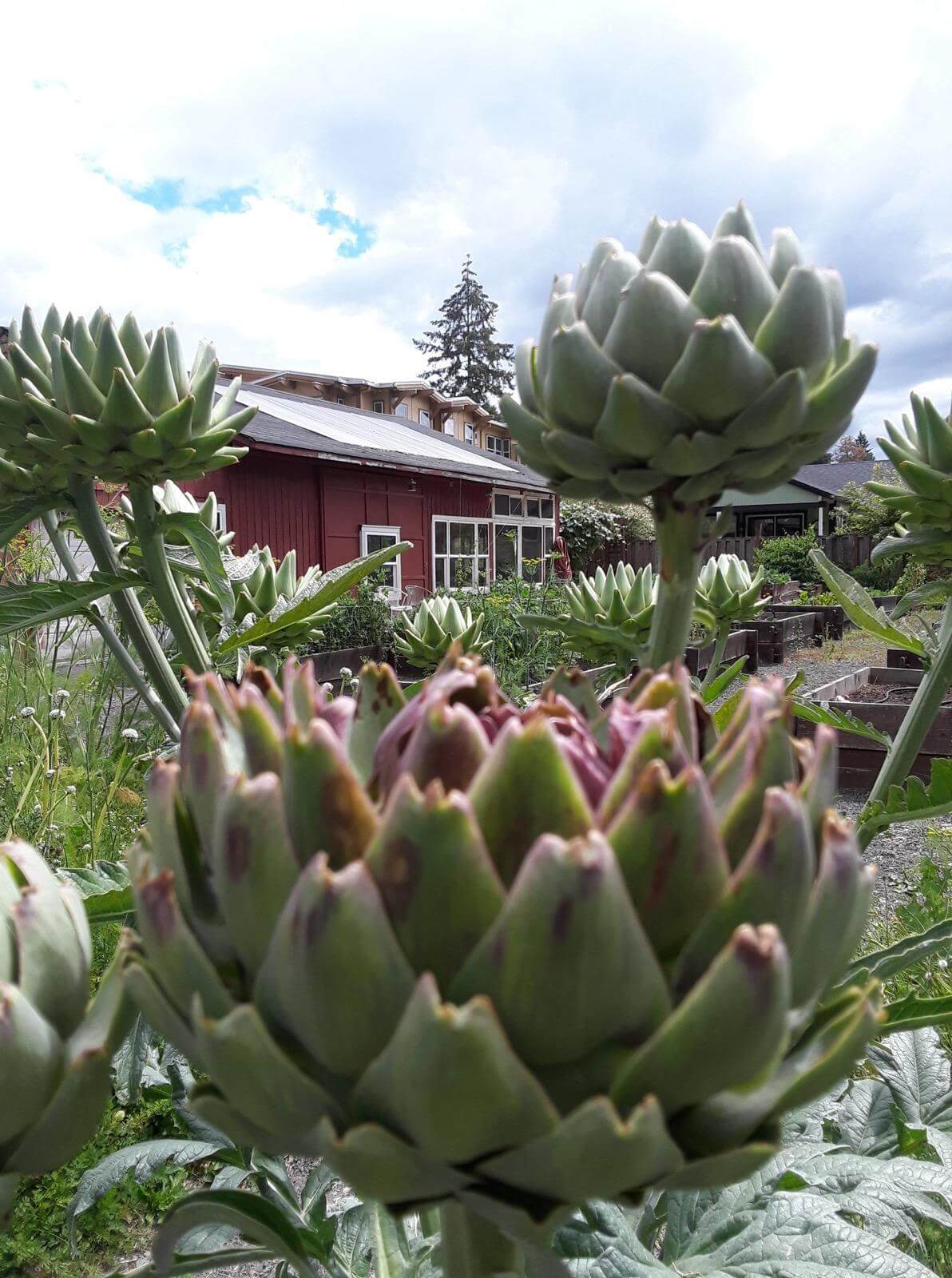 Fanno Creek is tucked away in a quiet, residential neighborhood and surrounded by beautiful gardens.